Offering technology solutions, from concept to manufacturing.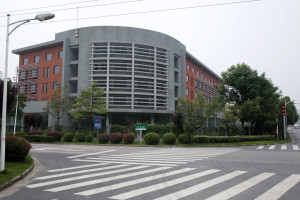 Cita Technologies is a single source for design and manufacture of professional and industrial grade electronic and electro-mechanical products. Cita is the manufacturer of Bias Power brand and Cita compact power supplies and LED drivers, as well as Transcell industrial scale components and systems.
We are headquartered in the US with extensive international resources. Cita employs over 400 employees in the US, China and Taiwan and has over 25 years of experience in design and manufacture of high‐end, reliable electronic products. As a contract manufacturer, we design and build products for a wide variety of devices and companies, including industrial control systems for world-recognized brand name companies.
Cita specializes in designing and manufacturing products that meet exacting agency approvals, such as UL/CSA/TUVs/CE/FCC/CCC. Our new state-of-the-art plant in Nanjing China includes an SMD production line, extensive QC testing, clean room, injection molding, potting and vacuum chambers. We employ OEM/ODM Process Control, ERP and QC management systems.
Our Bias Power line of constant power modules and LED drivers offers many unique advantages, including smallest size, high efficiency and cost effectiveness.  Unlike may competitive products, each Bias product is a complete drop-in ready AC to DC power solution. We offer constant power modules (to replace discrete designs), as well as high-efficiency constant current LED driver modules.  Both Bias Power and Cita LED Drivers are commercial-grade, designed for your most demanding lighting applications.